For the first time ever: JazzFM91 is heading on a jazz safari to the musically rich Santiago de Cuba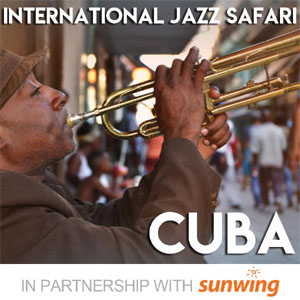 JAZZ.FM91 presents another International Jazz Safari to Cuba, in partnership with Sunwing. But this time we are — for the first time ever — going to Holguin and Santiago de Cuba.
Dates: Jan. 22-29, 2020
This safari is guided by Jane Bunnett and Larry Cramer, two artists who have spent decades steeped in Cuba and its vibrant music and culture. "Santiago de Cuba is the most musically rich city in Cuba. Every corner you turn, there will be a group rehearsing or playing," says Bunnett. "It's spectacular. We love Cuba because there's just this abundance of culture. It's in your face all day long." Give us a call at 1-800-811-2400 to hold your spot today. Click here for details.
2019 Tour Calendar

October 8 – Harlem, NY / National Jazz Museum in Harlem
November 1 – Orillia, ON / St Paul's Centre / Orillia Centre for Arts and Culture
November 3 – Cabarete / Dominican Republic Jazz Festival
November 8 – OMEC (Ontario Music Education Conference) / The International Centre, Toronto
November 10 – Hugh's Room Live / Toronto – 7pm
November 12 to 17 – Buenos Aires Jazz Festival, Argentina
November 21 – Heartwood Hall / Owen Sound, Ontario
November 24 – The Jazz Room / Kitchener, Waterloo, Ontario
December 5, 6, 7, 8 / Chicago, Il – Jazz Showcase
December 13 – Pittsburgh / MCG Jazz
December 14 – Wellsboro, PA / Deane Center
December 15 – Buffalo, NY / A Latin Jazz Christmas with Jane Bunnett and Maqueque / Nichols Flickinger Performing Arts Center
December 31 – Afro-Cuban New Year's Eve Dance Party with Jane Bunnett & Maqueque and Louie Romero Y Su Grupo Mazacote /
MC: Jesse "Chuy" Varela from KCSM FM 91 / Freight and Salvage / Berkeley, CA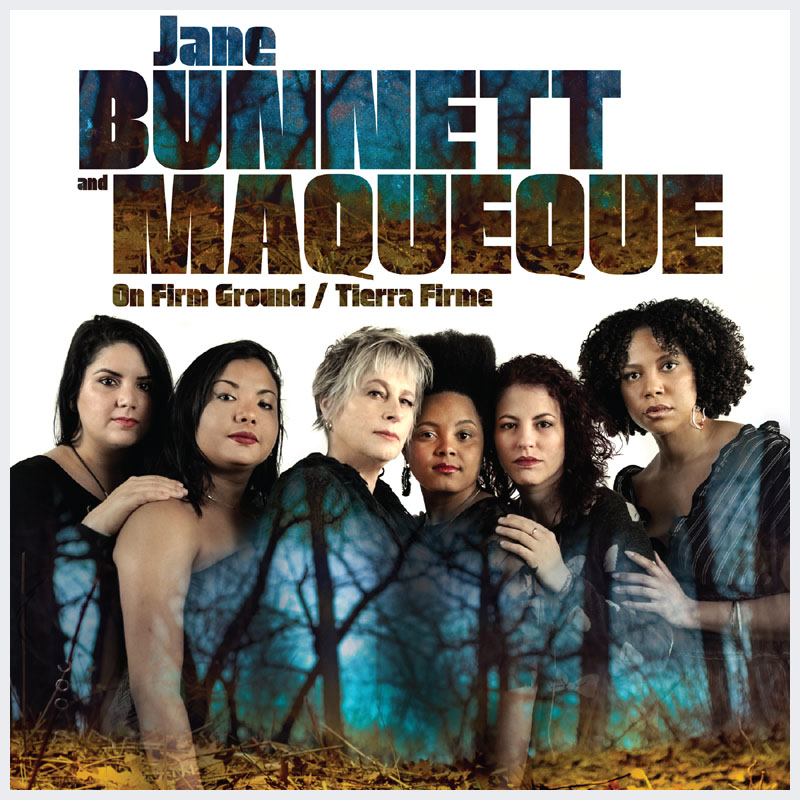 Jane Bunnett and Maqueque released On Firm Ground/Tierra Firme on September 6, 2019 via Linus Entertainment/True North Records. The Canadian bandleader helms the six-piece troupe on a dozen tracks that incorporate ideas from the Jazz world and the vast well of Cuban music. Check our calendar of concerts right below and come to see us if we are performing in your area. See you soon!
Jane Bunnett would like to thank these organizations for their generous support with international tour support and assistance with taking this music worldwide.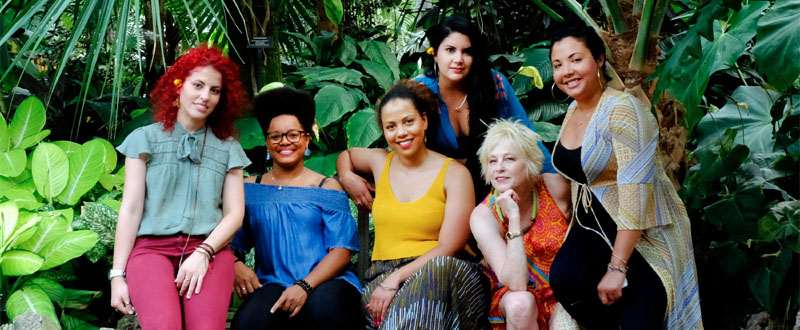 Jane Bunnett and Maqueque are (L to R): Tailin Marrero, Yissy García, Joanna Tendai Majoko, MaryPaz Fernández, Jane Bunnett, Dánae Olano. Photo by Lauren Deutsch.