A big thank you to the Ontario Arts Council for their support in the making of On Firm Ground / Tierra Firme.
JANE BUNNETT AND MAQUEQUE
2020 CALENDAR: USA / CANADA / EUROPE
download stage plot
March 19 – Schwartz Center for Performing Arts, Emory University /Atlanta, GA
March 20 – Timucua Arts Foundation / 2000 S Summerlin Ave. Orlando, FL
March 21 – Chris' Jazz Cafe /1421 Sansom Street /Philadelphia PA
April 15 – to May 4 – European Tour
May 29- June 7 – 22nd Annual Healdsburg Jazz Festival
2020 Juno Awards Nomination
Jazz Album of the Year: Group
ON FIRM GROUND / TIERRA FIRME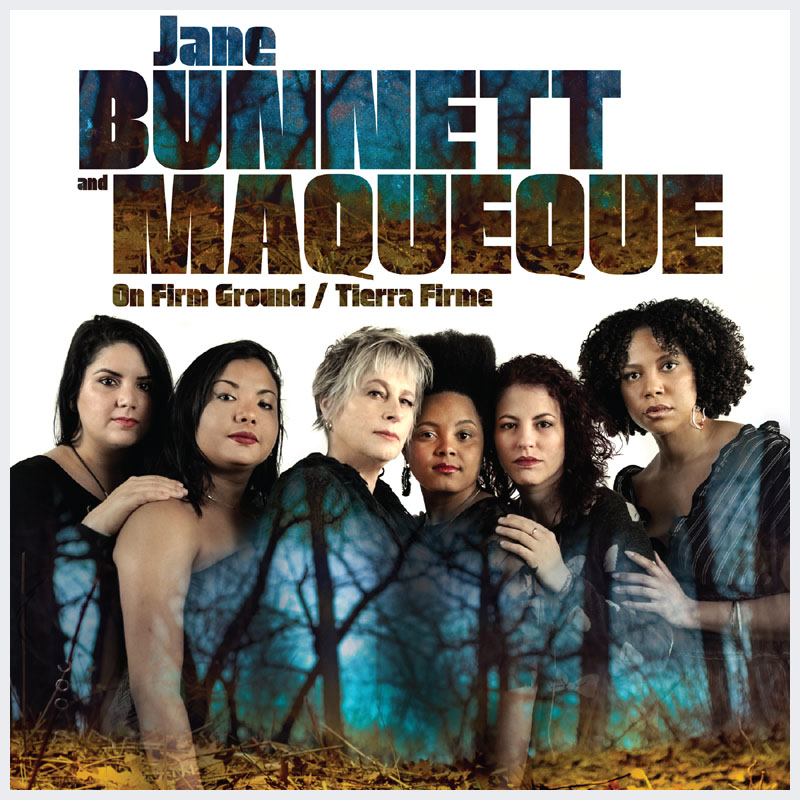 Jane Bunnett and Maqueque released On Firm Ground/Tierra Firme on September 6, 2019 via Linus Entertainment/True North Records. The Canadian bandleader helms the six-piece troupe on a dozen tracks that incorporate ideas from the Jazz world and the vast well of Cuban music.
Jane Bunnett would like to thank these organizations for their generous help with international tour support and assistance with taking this music worldwide.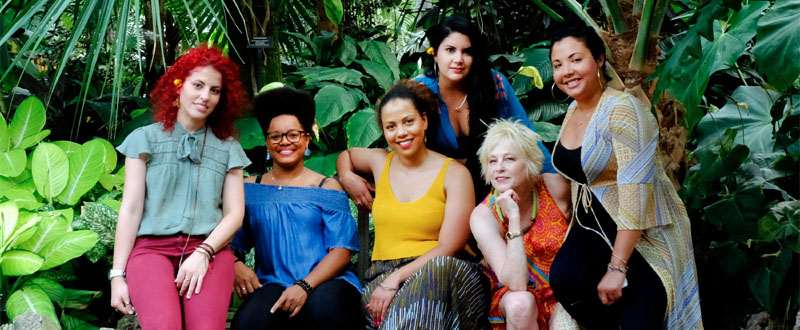 Jane Bunnett and Maqueque are (L to R): Tailin Marrero, Yissy García, Joanna Tendai Majoko, MaryPaz Fernández, Jane Bunnett, Dánae Olano. Photo by Lauren Deutsch.