Start your new year with an unforgettable adventure on a one of a kind safari! The perfect fusion of two experiences in one. Soak in some well deserved R&R on the beach … then discover the New York of Central America in Panama City!
The 2015 JAZZ.FM91 International Jazz Safari to Panama City, January 9th – 16th, 2015 with Signature Vacations & Riu Hotels & Resorts.
If you love jazz and love to travel – JAZZ.FM91 combines your 2 passions into 1 unique and unforgettable vacation – the ultimate journey for the ultimate jazz fan while experiencing one of the world's most vibrant and eclectic destinations – Panama!
Enjoy 5-Star accommodations with world-class hospitality with RIU Hotels & Resorts. For 3-nights you'll stay at the all-inclusive Riu Playa Blanca Resort relaxing on the beaches of Playa Blanca at Panama's newest resort. Then we're off to the luxurious Riu Plaza Panama Hotel where you'll stay for 4-nights overlooking breathtaking views of Panama City. Discover the museums, culture, food, nightlife and more! PLUS you'll discover the Panama Jazz Festival featuring Danilo Pérez, Benny Golson and Rubén Blades!
"Jane Bunnett and Maqueque… utterly shatters the glass ceiling of Afro Cuban Jazz" —Boston Globe, September 2014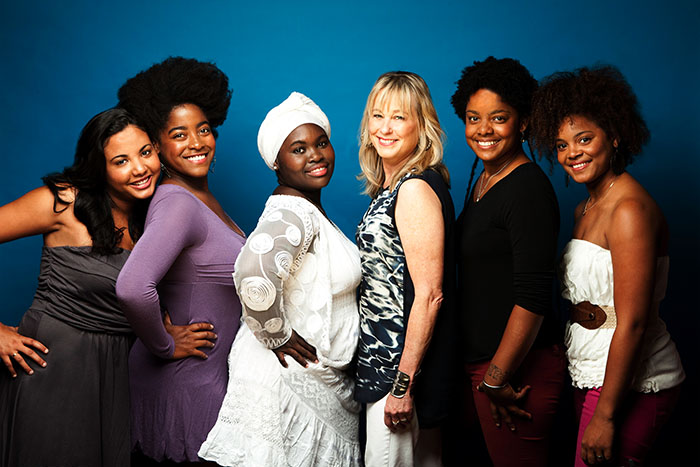 PRESS RELEASES
AVAILABLE NOW on Justin Time Records: Jane Bunnett Forms Exhilarating New All Female Band Maqueque, Blending Afro-Cuban, Soul and Jazz on Self-Titled Release.
CD REVIEWS
Jane Bunnett and Maqueque – CD Review by Raul da Gama for latinjazznet.com
The celebrated Canadian soprano saxophonist is embracing voices again. But these voices are of a slightly different sort. The Creole Choir of Cuba is long gone to other things but Ms. Bunnett is back with an exquisite new ensemble of vocalists and instrumentalists named "Maqueque", which means, as Ms. Bunnett's short note on the CD sleeve points out, "the spirit of a young girl, in the ancient Afro-Cuban dialect."
Jane Bunnett and Maqueque – CD Review by Kerry Doole for exclaim.ca
Much of the stellar reputation of Canadian jazz and world music heroine Jane Bunnett has been based on her passionate and adventurous explorations of the treasure trove that is Cuban music. She returns to the island with well-received new project Maqueque. This pairs the veteran composer/bandleader/multi-instrumentalist with six talented young female Cuban musicians and singers.
PHOTO GALLERIES


Jane Bunnett and Maqueque at Lula Lounge – Toronto Jazz Festival Opening Night
YOUTUBE VIDEOS