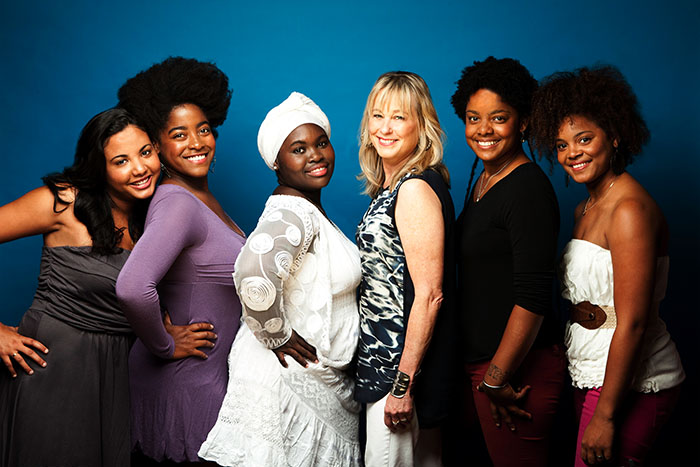 2014 US TOUR
August 3: Erie Art Museum – Jazz and Blues Fest – Erie PA
August 10: Litchfield Jazz Fest – Goshen Fairgrounds – Goshen, CT
September 11: Scullers Jazz Club – Boston, MA
September 12: The Side Door Old/Lyme Inn Jazz Club – Connecticut
September 14: Lake George Jazz Festival – Shepard Park, Lake George, NY
September 15-17: Friends University – Wichita, Kansas
September 19: Mount Vernon Country Club – Denver, Golden Co
September 22: The Blue Note Jazz Club – 8:00 pm and 10:30 pm – NYC
PRESS RELEASES
Jane Bunnett: Finalist for Premier's Award for Excellence in the Arts
Four-time JUNO Award winner, two-time Grammy nominee, and Officer of the Order of Canada, soprano saxophonist/flautist Jane Bunnett has been chosen as a finalist for the Ontario 2014 Premier's Award for Excellence in the Arts.
Jane Bunnett and Maqueque will be released in US on September 9, 2014
Jane Bunnett Forms Exhilarating New All Female Band, Maqueque. Blending Afro-Cuban, Soul and Jazz: self-titled release will be available in United States on September 9 via Justin Time Records.
LATEST CD REVIEWS
Jane Bunnett and Maqueque – CD Review by Raul da Gama for latinjazznet.com
The celebrated Canadian soprano saxophonist is embracing voices again. But these voices are of a slightly different sort. The Creole Choir of Cuba is long gone to other things but Ms. Bunnett is back with an exquisite new ensemble of vocalists and instrumentalists named "Maqueque", which means, as Ms. Bunnett's short note on the CD sleeve points out, "the spirit of a young girl, in the ancient Afro-Cuban dialect."
Jane Bunnett and Maqueque – CD Review by Kerry Doole for exclaim.ca
Much of the stellar reputation of Canadian jazz and world music heroine Jane Bunnett has been based on her passionate and adventurous explorations of the treasure trove that is Cuban music. She returns to the island with well-received new project Maqueque. This pairs the veteran composer/bandleader/multi-instrumentalist with six talented young female Cuban musicians and singers.
PHOTO GALLERIES


Jane Bunnett and Maqueque at Lula Lounge – Toronto Jazz Festival Opening Night
YOUTUBE VIDEOS